Memize!
Memorizing made easier!
Memize! is a simple app that allows you to create flashcards – cards with paired information on front and back of each of the cards (e.g. language translations, geographical facts, etc.). To download, visit the
Apple store
.
For any help, questions or simply sharing your feedback on how Memize! helped with your memorizing, email us at:
app@cueblocks.com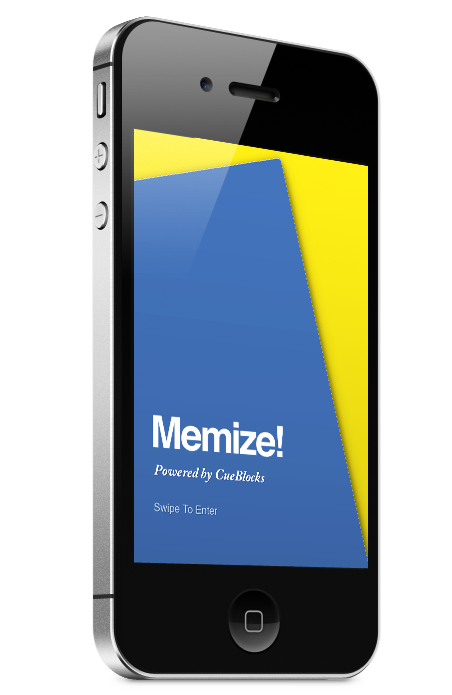 Details
You can choose which side of card you want to see at any point of time. To view the matched pair, just flip the card.
You can also 'Remember' a card so it doesn't show up frequently or 'Shuffle' so you don't remember the order of cards!
What to love about Memize!
simple interface & minimalistic design
quick learning curve
easy to organize information
cards organized in decks